is a privately owned leading Iranian shipping agency and forwarding company with 26 years of experience of its founders in various fields of shipping and forwarding activities. We have our own offices in following main Iranian ports and oil Terminals: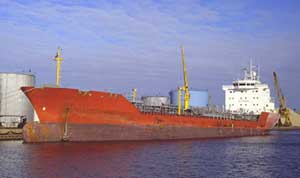 Bandar Abbas
Bandar Bushire
Bandar Imam Khomeini
Bandar Mahshahr
Kharg Island
Lavan Island
Sirri Island
Bandar Assaluyeh
Bandar Taheri
We offer following comprehensive Range of services in all Iranian ports / Oil terminals and the U.A.E: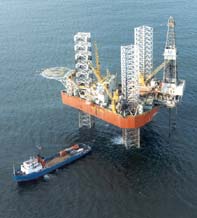 Ship Agency (Tanker, Dry, Liner, etc.)
Husbandry Attendance
Stevedoring and Tallying
Bunkering
Offshore Support
FCL / LCL Container Handling
Ship Supply Services
Ship to Ship Operations
Crew Change
Forwarding & Customs Brokers
Transshipment & Haulage
Hull and P & I Underwriting Correspondent
Cargo Insurance & Inspection
Drydocking / Hull Cleaning
Intermodal Transport to and from CIS via Iran
Towing & Salvage
Technical Support
Key words in our corporate culture are

responsibility, reliability and dedication.

Our widespread exposures have resulted in extraordinary knowledge of local and regional conditions, regulations, port facilities and operating constraints applied to the advantage of B.M.S clients. B.M.S have built up a core team of highly trained and motivated shipping and transportation specialists who apply their expertise to the advantage of our clients.



B.M.S provide Agency, Shipping and transportation solutions combined with determination to provide quality service at all levels of the company. We cater for individual customer requirements, ensure unrivalled dedication and provide prompt response, quick follow up, efficient service and incisive cost control to all our customers.
Though a fully private company, B.M.S works very closely with following government organization. Such strong relations enable us to offer a unique level of support to our clients:

Chamber of Commerce
Petrochemical Commercial Company (PCC)
The Ministry of Road & Transportation
The Ports & Shipping Organization (PSO)
National Iranian Gas Company (NIGC)
National Iranian Oil Company (NIOC)
National Iranian Tanker Company (NITC)
B.M.S offer thorough transportation via Iran to C.I.S. Whether you are already moving freight to and from C.I.S. states or just considering involvement in this expanding market, we can assure you that no other company can compete with our offering for quality service and prompt cargo delivery.