P.T.C. INTERNATIONAL TRANSPORT & FORWARDING CO. LTD.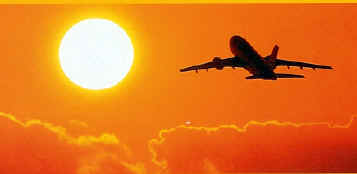 INTRODUCTORY & ACTIVITIES

P.T.C is a reputable leading private Int'l carrier and freight forwarding company which was established in 1994.
Its wealth of local knowledge and experience, enhanced by close working relation with government departements and private sectors, plus the hard work and commitment of its staff, have secured for P.T.C. a position of unique strength in Iran.
P.T.C. is headquartered at Tehran with branches and agents all over the country especially at Iranian custom offices, Turkey and Turkmenistan and controlling more than 100 trailers (flat & tilt) and 80 road tankers providing services for transit of cargoes to / from C.I.S via Iran.


P.T.C. offers the following range of high quality services:
Project cargo handling
Consulting and custom issues in Iran
Import and export of cargo to / from Iran
Transit of cargo from U.A.E. Srilanka and European countries to C.I.S and Afghanistan by truck or rail via Bazargan, B. Abbas and vice versa.
Multimodal transportation
Warehousing, cross stuffing, stevedoring and transit formalities.
Transit of petroleum from southeran Caspian Sea ports to Turkey and Nakhjavan as well as to southern Iranian ports in Persian Gulf (i.e. Bandar Abbas and Bandar Imam Khomeini)
P.T.C is member of Iranian Ministry of commerce and the Iranian association of transport companies and holding a certificate of carrier and forwarder from the Ministry of road and Transportation.
FOR ALL INQUIRIES PLEASE CONTACT BMS HEAD OFFICE.